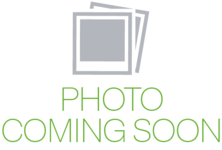 Throat Scope
Throat Scope all-in-one light, tongue depressor and retraction tool.
Throat Scope provides Health Care Professionals with an Easy and Affordable Oral Cavity Examination Device. Throat Scope lights up inside the mouth for a clear view of the throat, teeth, palate and gums.
Throat Scope provides the user with a free hand to position a patient's head in place and provides a light source located directly inside the mouth. This allows for an easy, fast, accurate oral cavity examination experience for the Health Care Professional and Patient.
Throat Scope is used for Oral Cavity Examination, Oral Mechanism Examination, Feeding Therapy, Articulation and Oral Cancer Screening. Diagnosis of cleft palate, tonsillitis, sore throat, sore tooth, gum infection, mouth sore and tongue tie is easy using Throat Scope.