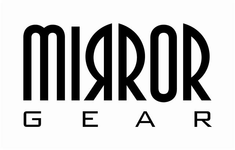 Mirror Gear
The scratch free solution for dental mirrors. FLEXIBLE, DURABLE AND HEAT AND CHEMICAL-RESISTANT UP TO 450 DEGREES.

Mirror Gear ™ covers are made of specially designed medical grade material, so they're flexible, durable and heat and chemical-resistant up to 450 degrees. They've been designed to withstand the ultrasonic and autoclave process through dozens of repeated cleanings. Plus, Mirror Gear ™ is latex-free. So there's no risk of contact allergies to either your staff or your patients.

Simply slide a Mirror Gear ™ cover over the mirror head after each patient use and the mirror is ready for cleaning. The cover remains on the mirror throughout the ultrasonic, sterilization, sorting, storage and handling process. Simply remove the cover when laying out instruments for your next set-up.