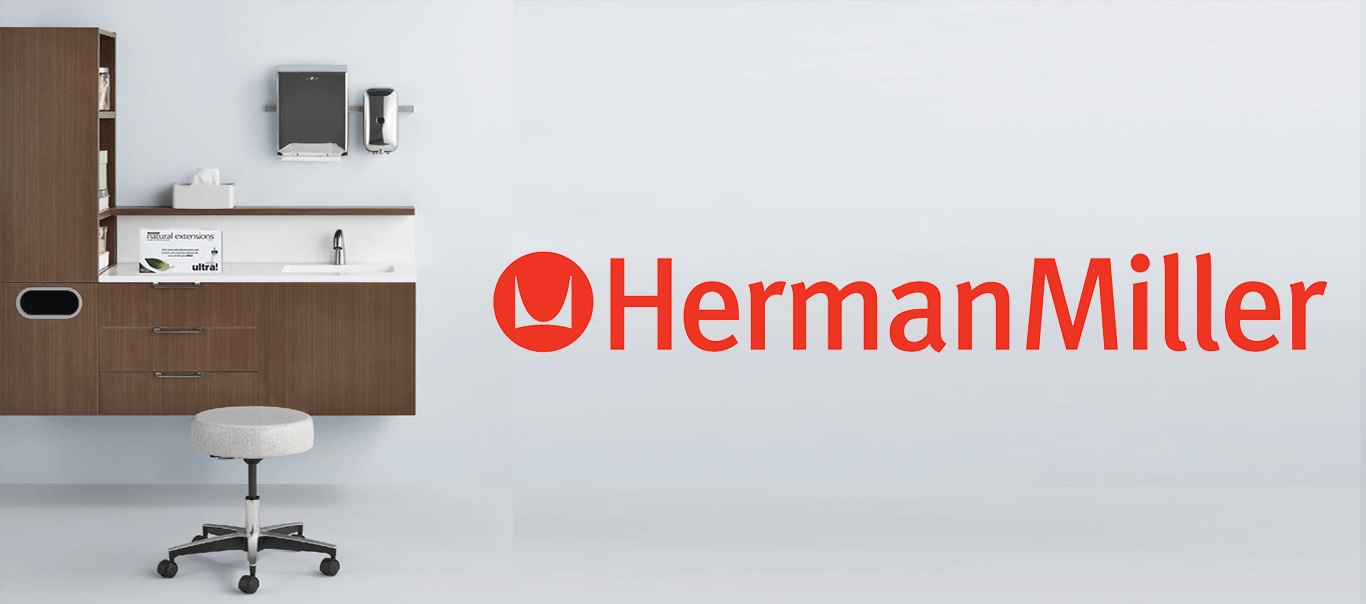 Heritage + Innovation
Herman Miller is committed to providing human-centered design solutions for healthcare. Benco Dental has been driving dentistry forward for eight decades. Our strengths combine for a unique approach to helping you deliver the future of dentistry.
Compass
Support for Patients and Caregivers
Compass environments are designed to support the needs and activities of patients and their caregivers. Compass seamlessly integrates patient-centered features such as storage, personal lighting, and accessories with caregiver-oriented features, such as work surfaces, sinks, glove storage, and technology support. Compass provides a well-designed, intuitively organized, and inherently satisfying experience for everyone who uses it.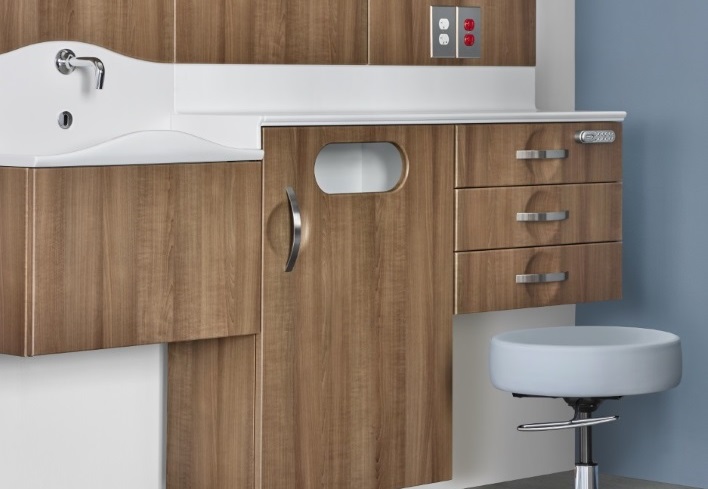 The Challenge of Keeping Pace
Dental offices face an ongoing challenge in managing their facilities: while treatment and care processes continually evolve, the spaces in which care is provided are not designed to adapt. Simply put, the perfect dental space today will not be perfect tomorrow. Benco Dental has a solution to help those offices use their space more economically and adapt to changes in the workplace with ease.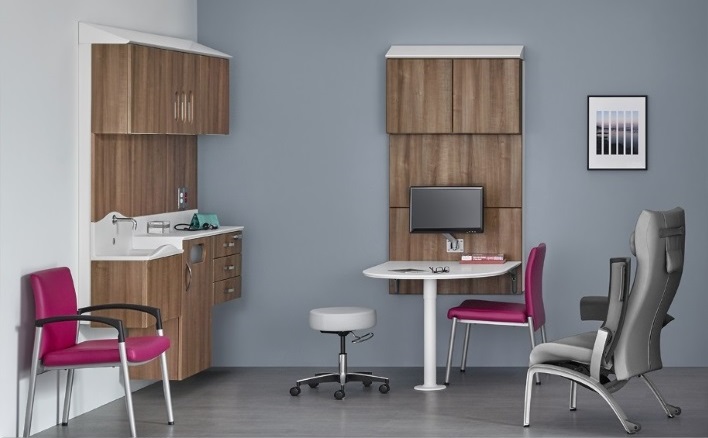 Designed for Healthcare
The Compass system was engineered to address the specific needs of healthcare environments, including infection prevention and durability. Finish and material options were designed to create comfortable and welcoming spaces. Tiles and components are wrapped in Durawrap, a 99.9% PVC-free material that requires no edgebanding, resulting in a seamless surface that is cleanable and durable.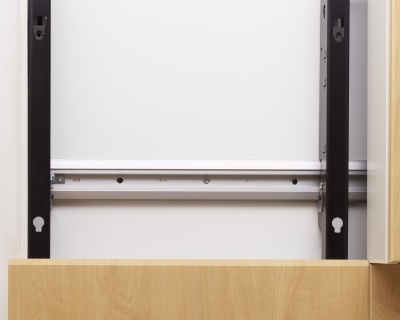 An intelligent rail and stile system allows components to be moved and changed with ease.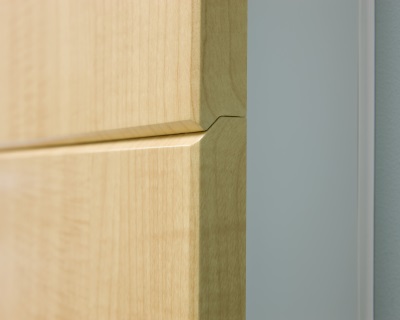 Shingled seams prevent moisture from wicking into cabinetry components.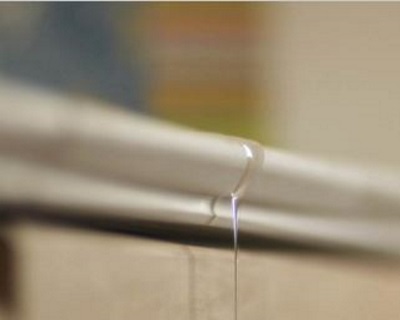 Surface edge prevents spilled fluids from seeping into drawers below.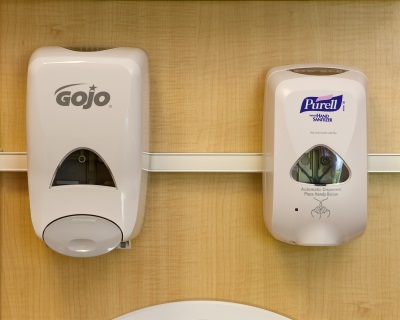 Surface-mounted tool rail allows flexible mounting for components and accessories.
Mora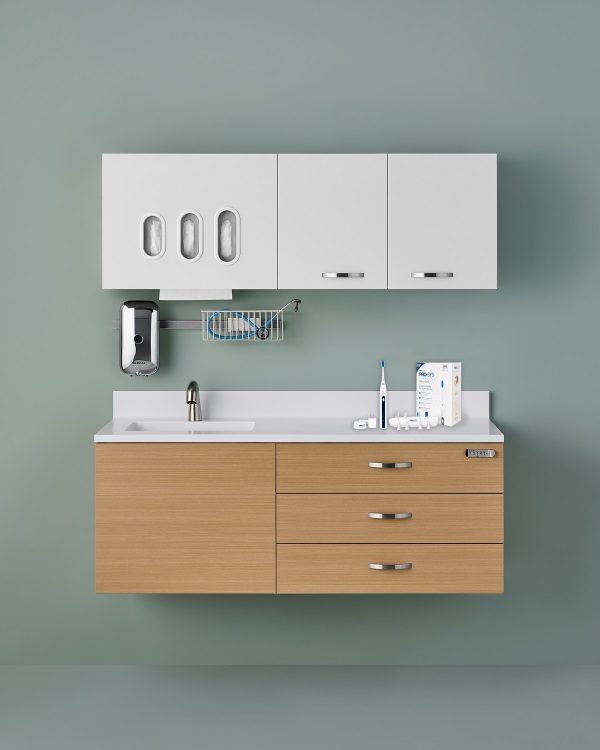 Beautiful, Flexible, Functional
Mora, a versatile casework solution to furnish spaces across a facility, was designed to keep people focused on each other. Functionally, Mora provides intuitive ways to organize technology and supplies in support of natural human interactions. Its form—clean lines, thoughtful features, and the capability to customize your specific space makes Mora right for your needs.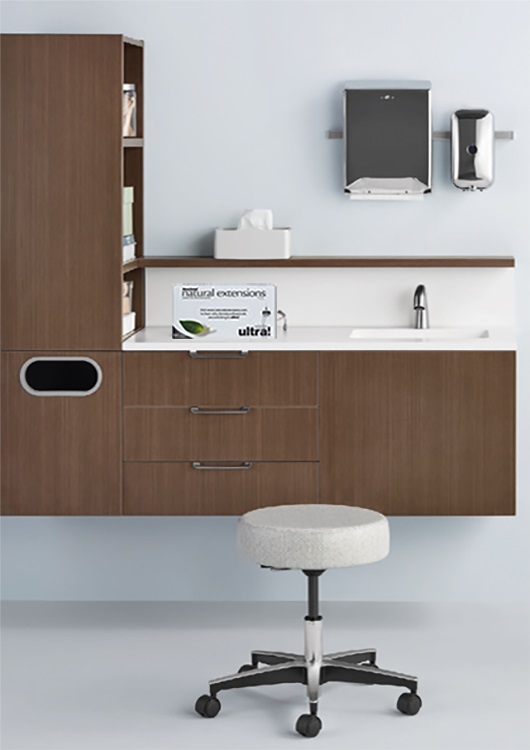 Better than Built Casework
All of Mora's details were thoughtfully considered. It fits flush to the wall for a clean, architectural look thanks in part to the lasers used to make Mora's edges consistent, durable, and minimal for a nearly seamless look. Precision manufactured in Herman Miller's facilities, Mora includes an integral backsplash and sink, beautiful-and-practical additions to any infection prevention program. All Mora products come backed with a 12-year warranty.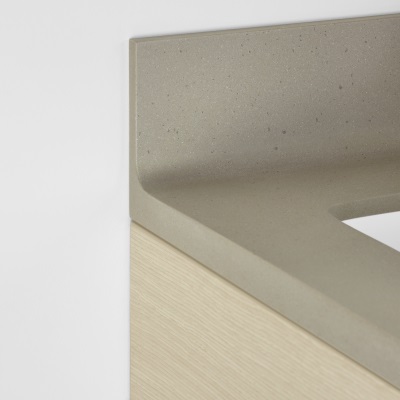 Integral backsplash offers a clean, architectural feel.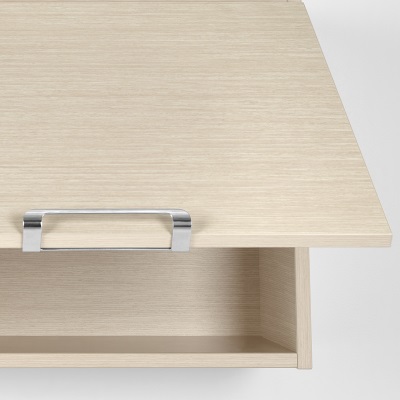 Laser edgebanding is precision-manufactured for durability.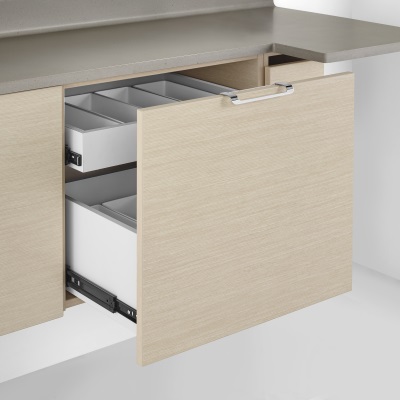 Intuitive storage options streamline workflow.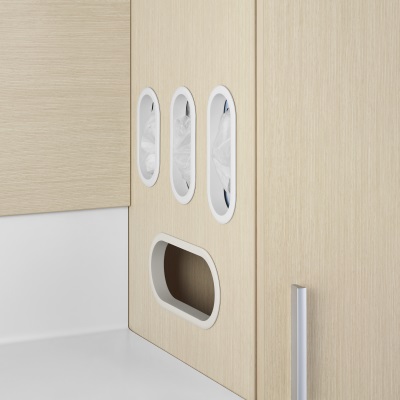 Organizational tools place the things you need where you need them.
Ready to get started?
Partner with Benco's CenterPoint Design team to see your design come to life. Schedule a VIP Experience trip to the nation's most immersive dental design showroom, or work with your Benco Equipment Specialist to schedule a design consultation.